Visit Northern California
Explore the world-class destinations we serve.
The Ultimate Gateway for your Norcal Getaway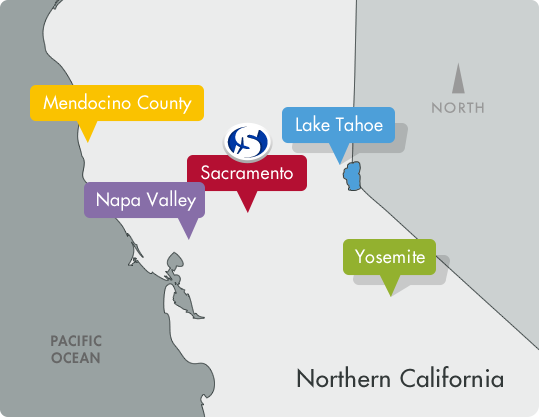 Located in the heart of Northern California, Sacramento International is the perfect portal to countless world-class destinations. The Vino Valhalla of the Wine Country. The majesty of Yosemite. The scenic days and vibrant nights of Lake Tahoe. The unspoiled drama of the North Coast. And everywhere in between. Northern California may be home to more mind-blowing destinations per square mile than any place in the world. And Sacramento International brings it all close enough to touch.