Safety Management Systems
A formalized method for managing safety with a focus on proactive risk mitigation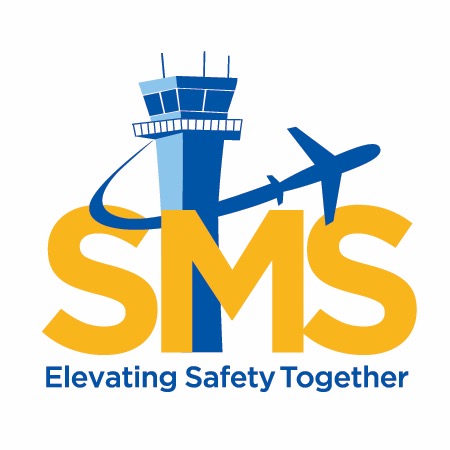 What is SMS?
SMS, or Safety Management Systems, is a formalized method for managing safety with a focus on proactive risk mitigation. SMS builds on an organizations current safety program; is systematic, structured and data driven; requires senior leadership commitment; treats safety as a core value with no end state; and seeks to proactively mitigate hazards and their associated risks. In order for an SMS to be effective, it requires the trust and participation from employees at all levels within the organization.
The Sacramento County Department of Airports (SCDOA) has adopted SMS to aid our efforts of delivering a safe, customer friendly and competitive aviation transportation system that promotes the region's prosperity.
SMS has four main components
Safety Policy, which includes Leadership commitment
Safety Risk Management, which includes formal processes to assess hazards and their associated risks based on likelihood and severity
Safety Promotion, which is aimed at creating a positive safety culture
Safety Assurance, which includes the ability to report perceived hazards anonymously
SCDOA is committed to the prevention of incidents and accidents that may negatively impact life or safety, while protecting property and the environment to enable efficient airport operations.
Every employee and Stakeholder is responsible for communicating any information that may affect the integrity of Airport operations. Accidents or criminal activities requiring an immediate or emergency response must be reported by dialing 911. Additionally, we encourage the uninhibited reporting of all other potentially hazardous conditions, incidents and/or occurrences which may compromise the safe conduct of Airport operations by contacting the Airport Communications Center (ACC) at Air-AirportSMS@Saccounty.net; or using the hazard reporting link below. Such communication may be made anonymously, according to the preference of the reporter.
All SCDOA employees, badged Airport employees, Stakeholders and contractors are encouraged to voluntarily report safety information critical to identifying precursors to accidents. Early identification is essential for reducing accident rates and injuries, and leads to the proactive identification of hazards and their associated risks; development of corrective actions; and increased education of appropriate parties.
Our methods of collecting, recording and disseminating information obtained from Safety Reports have been developed to protect, to the extent permissible by law, the identity of any person who provides safety information. This policy does not apply to information received by SCDOA from a source other than current airport employees, or which involves an illegal act, or a deliberate and/or willful disregard of promulgated regulations or procedures.
Accidents or criminal activity requiring an immediate/emergency response must be reported by dialing 911. All other potentially hazardous conditions, incidents and/or occurrences which may compromise the safe conduct of operations can be reported by accessing the Anonymous reporting portal below. Your contact information is preferred to allow a member of our safety team to follow up with you. However, if you wish to remain anonymous, you have the ability to choose this option using our form.
SMS Reporting Form
SMS Division Contact Information
Email: Air-AirportSMS@Saccounty.gov
Address:
Sacramento County Department of Airports
Attn: SMS
7001 Lindbergh Drive
Sacramento, CA 95837